 Let's get OVAR Ovarian Cancer
Get on OVAR to NETTBAR Shady Acres and Join Us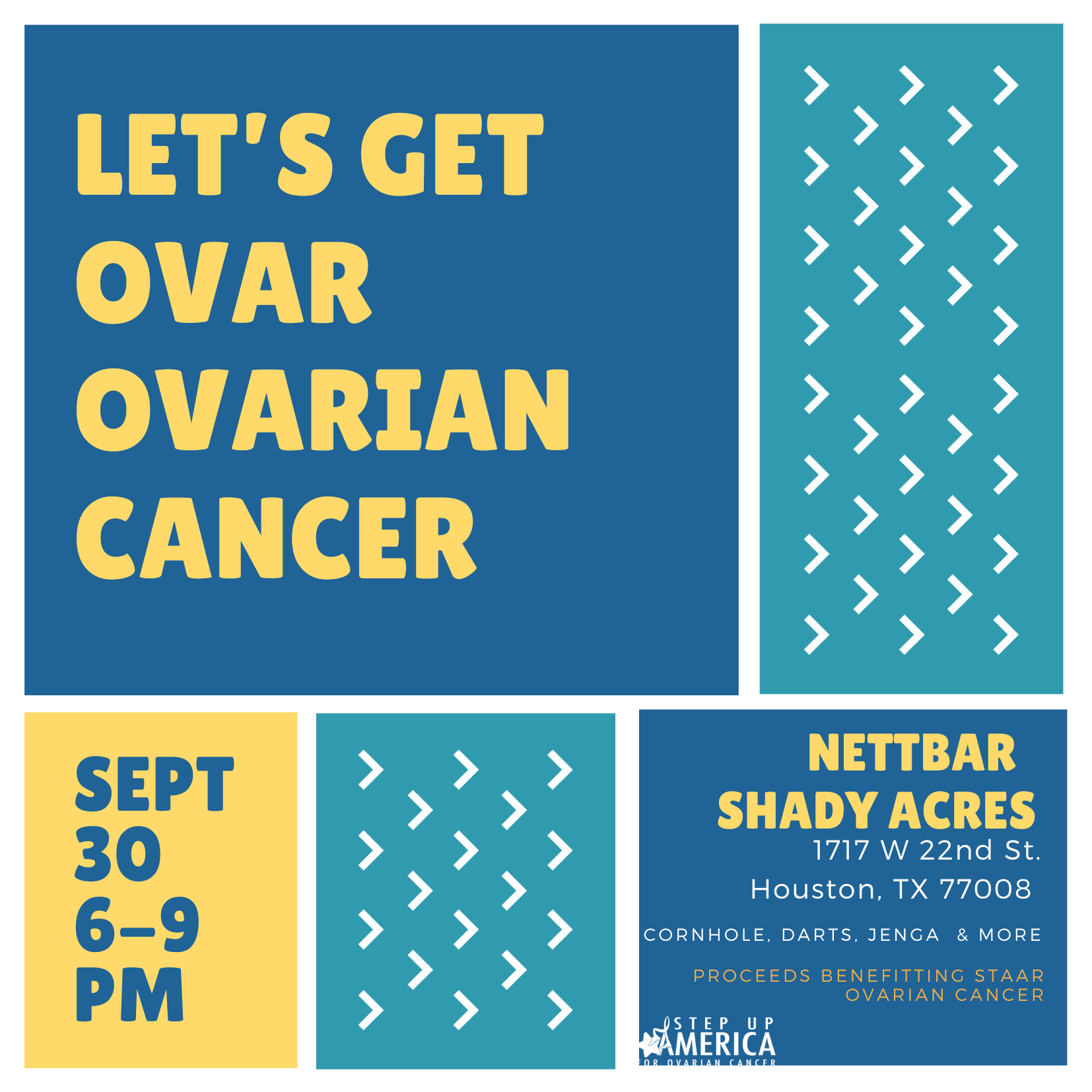 Let's raise awareness and funds for research!
Come join friends and neighbors to learn about the symptoms of ovarian cancer and how you can become an advocate by simply wearing a shirt! The shirts will be free at the event (while supplies last) and have the symptoms of ovarian cancer on the back. Anytime you wear it, you become a "human billboard" and help to educate others.
The event is FREE, donations are optional (but always greatly appreciated)

You will have the opportunity to buy raffle tickets to try and win various baskets.
Registration is appreciated so we can plan.
How would you like to support?
Join Our Mailing List